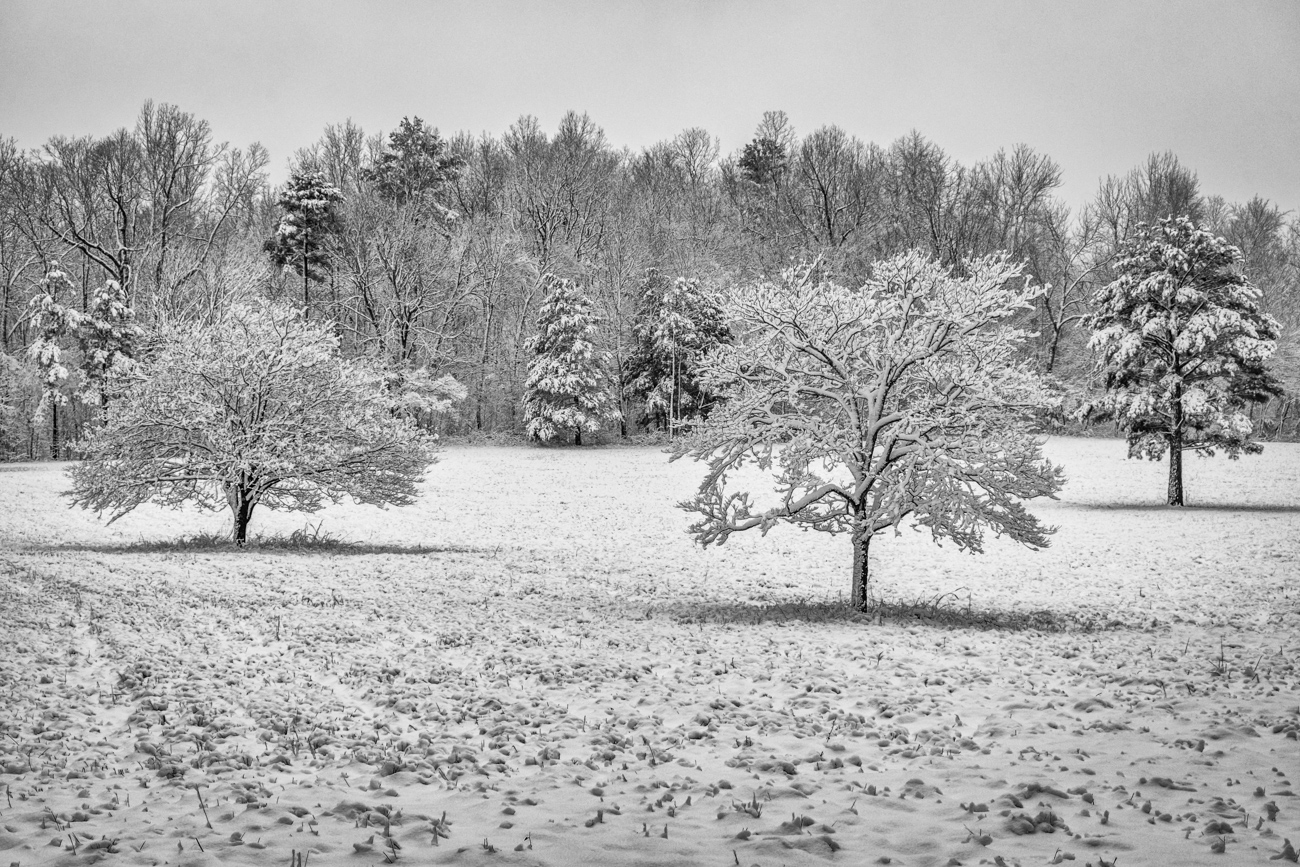 Today there was a winter storm that affected the higher elevations of the Ozarks.
I have been monitoring this week about the possibility of some accumulating snow in parts of northern Arkansas. As time drew closer to the event, with the help of my experience in forecasting the weather in the state of Arkansas, confidence was high that this was going to be elevation driven winter storm with the accumulating snow level slightly below 2,000 feet above sea level. Below was a computer model (called the HRRR model) forecast from the day before that I based my decision on where to be for this event. It was suggesting that the highest snow amounts were to be in the higher elevations (around or above 2000 ft. elevation), particularly in/near Newton County and other of the highest mountaintops, such as Mount Magazine, in western Arkansas.
Last night, I made the decision to drive to Newton County and "snow chase". The forecast was pretty much spot on where the most accumulations would be. With such marginally cold temperatures, it was a particularly wet snow that was pasty and stuck to the branches of the trees. In general, the warmer the temperature...the wetter the snow. With a colder temperature (roughly mid 20s and colder), the result would be a more powdery snow.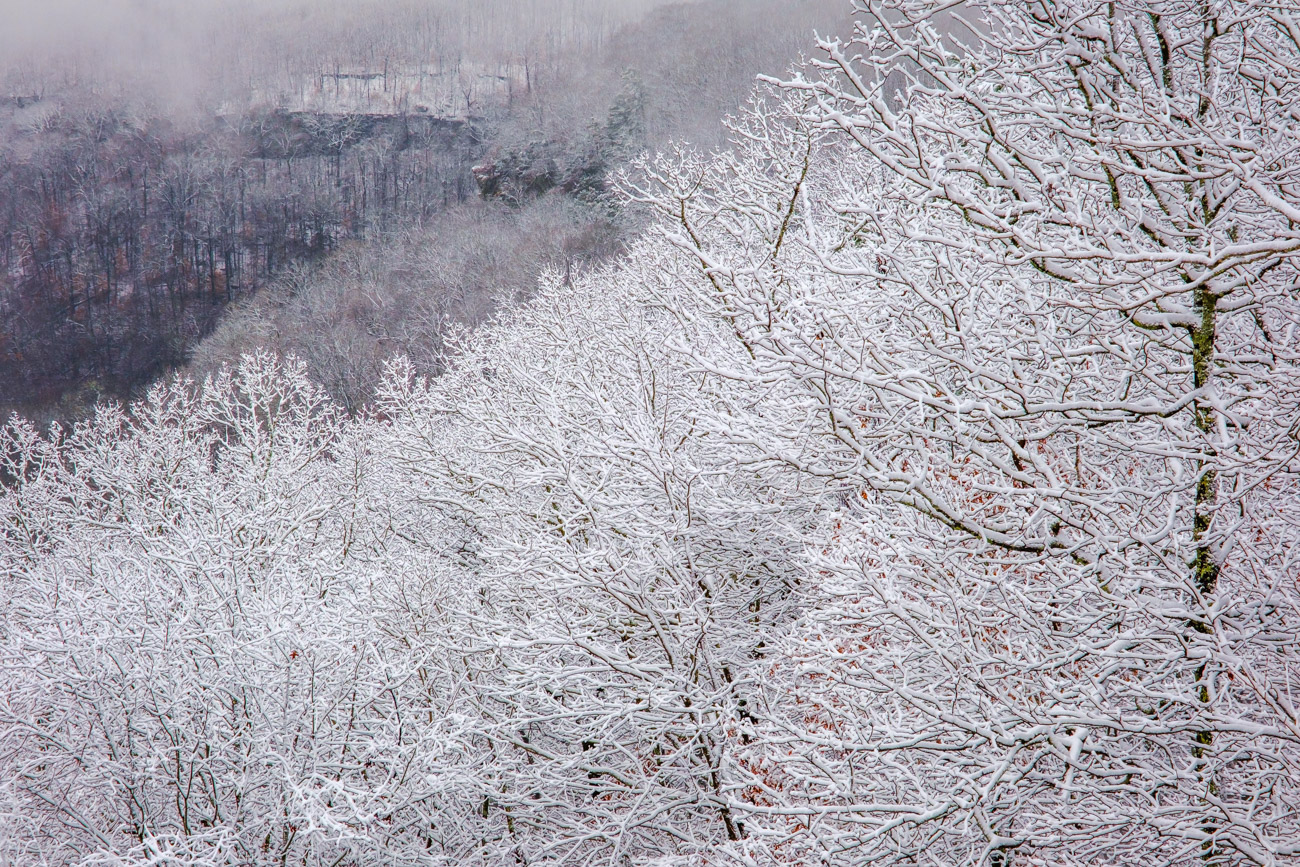 It was rather fascinating to see the difference in snow between the higher elevations and the lower elevations. The picture below was taken at about 2,000 feet above sea level but you can look down on the Buffalo River Valley at about 1,300 feet above sea level. Notice the difference in the amount of snow on the trees. Down on the valley floor, many of the snowflakes melted into raindrops. This is about the closest thing you can get to snow capped mountains in Arkansas!

I thought I would take a walk in the woods to a waterfall. However, as you drop in elevation, the amount of snow was lower and already melting. This waterfall in the Upper Buffalo Wilderness was at 1,800 feet above sea level. Still, the water was nice and the beech trees (beech trees hold their leaves all winter) in the background added a little color.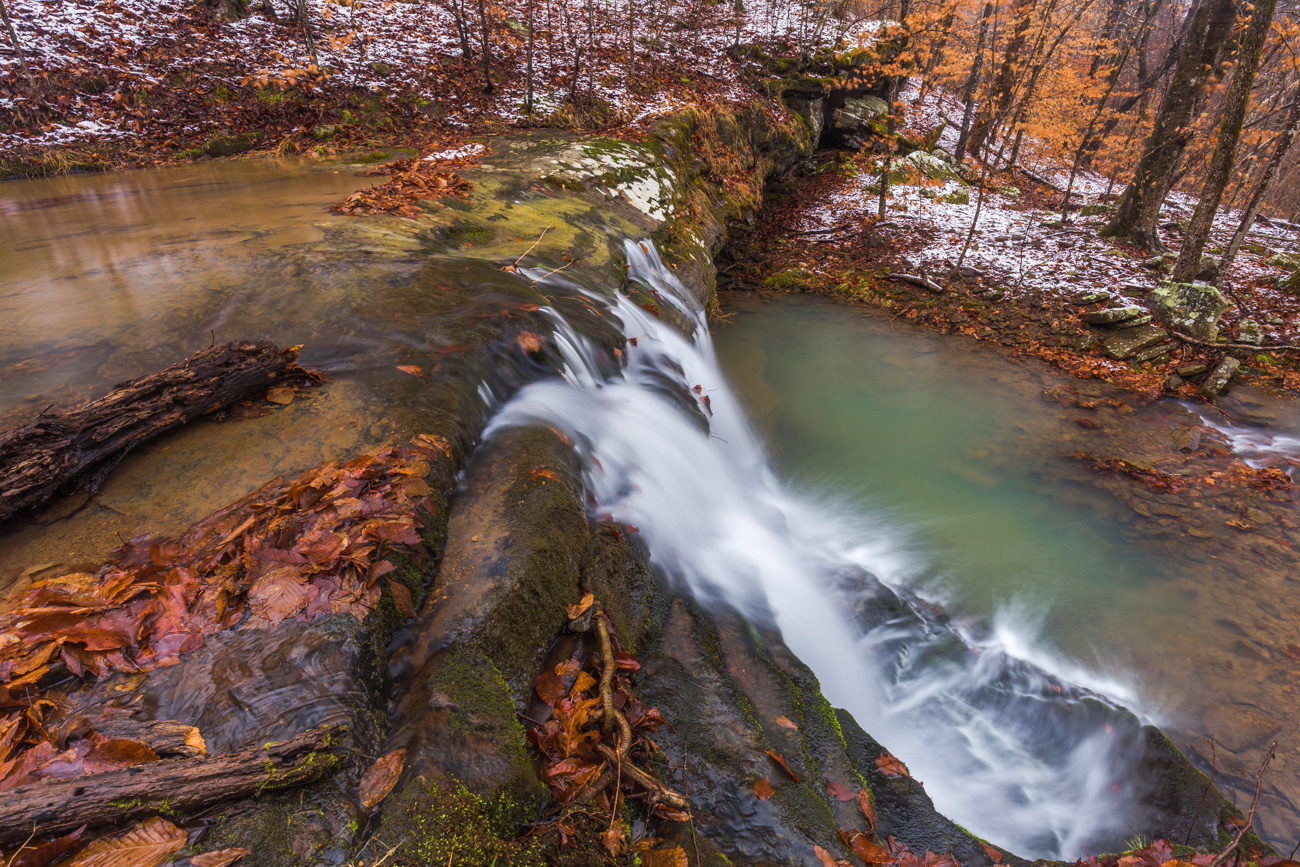 Winter is almost half over, but maybe there will be more opportunities to photograph snow later in the season.